Jesse appears in a 2-page spread in
Modern Dog Magazine's Spring Issue!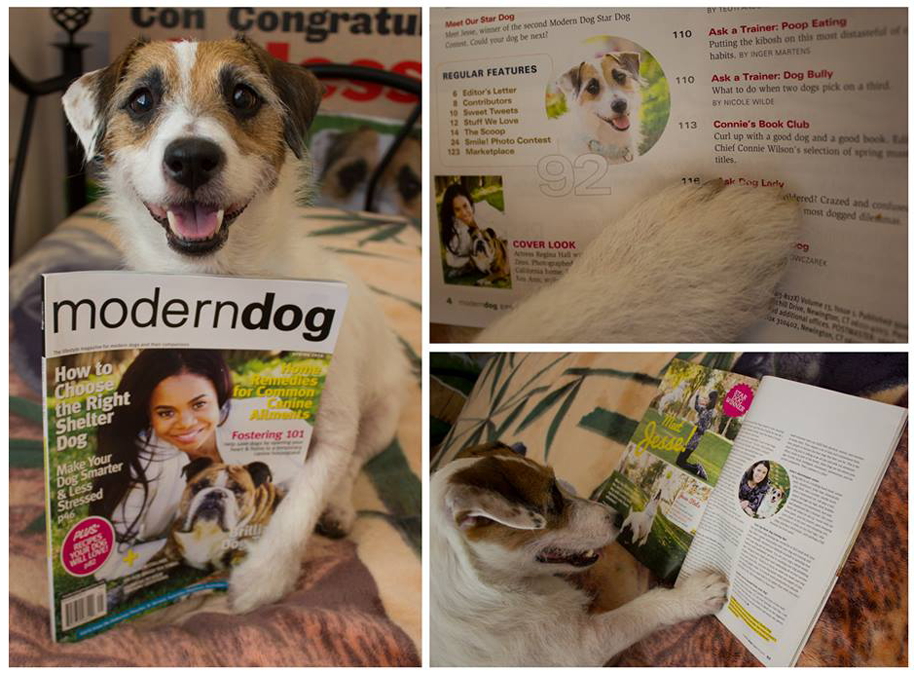 Amazing Dog Tricks performed by Jesse!
 Walking hand stands, somersaults, driving a motorized car, rolling atop a ball, riding a scooter, jump roping, skateboarding, catching a ball between his paws, and much, much, more! This is one video you don't wanna miss =o) ☆✮✮✮✮✮✮✮✮✮✮✮✮✮✮✮✮✮✮✮✮✮✮✮✮✮✮✮✮✮✮✮✮✮✮✮✮✮
 Jesse's Website has been updated! Information about Jesse's appearances, favorite activities, and information about training; all complemented with pictures of Jesse's famous, award-winning smile.
Sit back, grab a cup of coffee, and enjoy your visit.
Useful Dog Tricks 3!
Jesse's back, by popular demand, in this all-new video featuring more Useful Dog Tricks! 
  Jesse appears in the NEW PetMeds TV Commercial!
Useful Dog Tricks!
Jesse helping out around the house, while having a great time in the process =o)
 **This website is not complete; Updates and complete Just Jesse info will be added periodically**